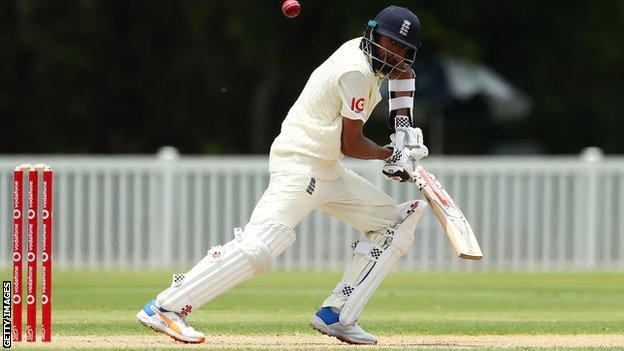 Haseeb Hameed and Rory Burns are the only England batters to have spent competitive time in the middle on tour
England's Ashes preparation took a further blow as the first day of their four-day intra-squad warm-up match was washed out without a ball being bowled.
Only 29 overs were possible across three days in England's first warm-up last week because of rain.
More bad weather is forecast for the remainder of their four-day match in Brisbane.
England have no other warm-up matches before the first Test begins at the Gabba on 8 December.
Australia are also due to play their only Ashes warm-up - another intra-squad match against Australia A - in Brisbane on Wednesday.
No split loyalties for Australia's England-born Test hopeful
Root hopes to meet Rafiq after Ashes
Pick your England XI for first Test


'We said we'd never talk about it':
How a night out in Glasgow ended in heroics and then trauma for one man
Which players never got the credit they deserved?
MOTD Top 10 debate the Premier League's unsung heroes