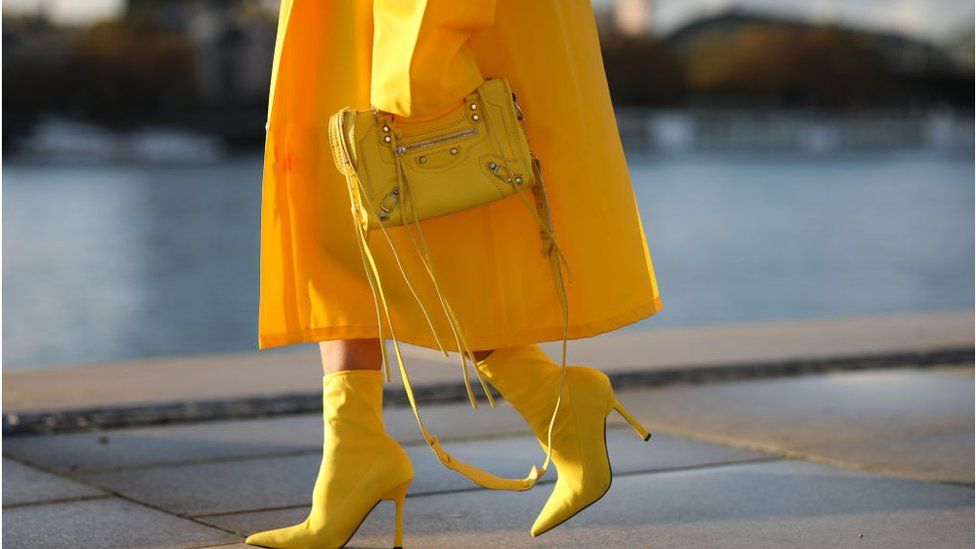 Image source, Getty Images
Online fashion retailer Asos has reported a big loss as its customers spend less on fashion due to the rising cost of living.
The firm saw a loss of nearly £32m in the 12 months to August, compared with a profit of £177m last year.
The firm expects shoppers to cut back further this year as living costs soar.
Inflation returned to a 40-year high in September as BBC research showed people are feeling increasingly anxious about their finances.
Asos, which owns Topshop and Topman, said it was facing "an incredibly challenging economic environment" at the moment.
"Within the UK, Asos expects a decline in the apparel market over the next 12 months but remains confident in its ability to take share against that backdrop," it said.
The retailer said it expected to make a further loss in the six months to the end of February, in part due to having to cut prices to clear stock.
Asos and its rival Boohoo, which were seen as a poster children for the shift to online shopping, benefited during the pandemic as locked-down shoppers splashed out online. But they have struggled as people have returned to stores.
Asos said in June that cash-strapped consumers were also returning more items bought online, hitting its profits
The fashion retailer said it now planned to rebuild its once-successful business model, sorting out problems with its supply chain and refreshing its fashion ranges.
Chief executive Jose Antonio Ramos Calamonte said: "The team and I will work resolutely to emerge from these turbulent times as a more resilient and agile business."
Shares in Asos, which had slumped by 80% this year, climbed 12% on Wednesday.