Once again, COVID-19 is ravaging Bali.
Fueled by the Delta variant, cases are on the rise, which is impacting the local economy. That includes beach closures, businesses shutting down, and anyone caught not wearing a mask under threat of deportation. And oh yeah, the locals and their livelihoods – heavily reliant on visiting surfers – are struggling.
(Side note: a recent run of swell, with more coming according to the forecast, is firing on all cylinders and turning on Bali's famed waves…but that's beside the point here.)
But Project Nasi, founded by Aussie surfers Sam Mahony and James Foley, is (still) hard at work in supplying meals to those who need it most. Over the course of the pandemic, Project Nasi has provided over 280,000 meals. And now, they have expanded their operations to Bali's sister island of Nusa Lembongan. Partnering with the Nusa Lembongan Boardriders Club, Project Nasi is currently organizing boatlifts of badly needed supplies.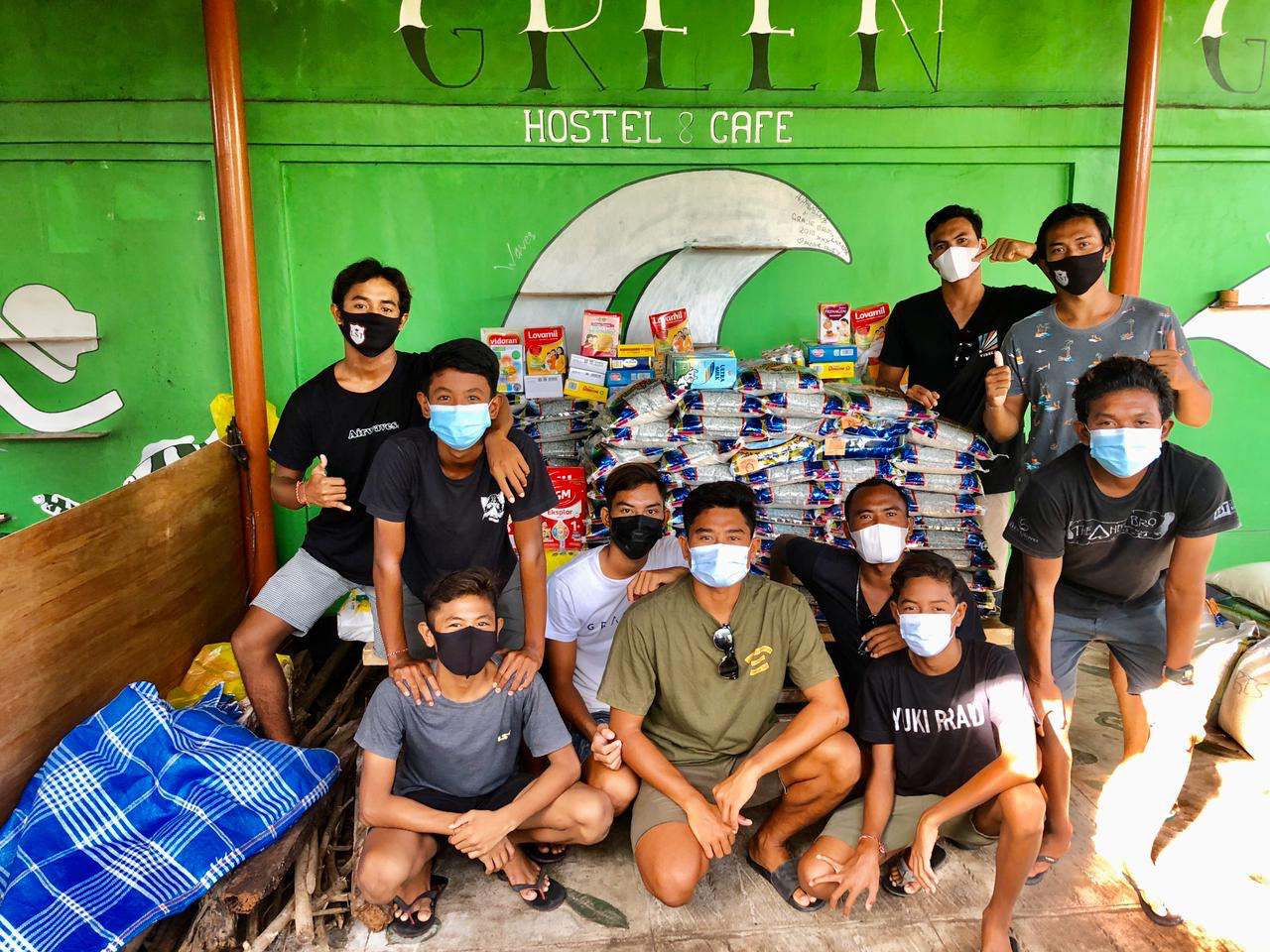 "Our boardriders club has stepped up to the front of this emergency," says the club's president Komo Wilson. "We are such a small and humble island, but so many surfers have come and enjoyed our waves over the years. We are hoping now they will help our young and old that are in need of so much."
The NLBC focuses on community needs, organizing, and delivering the food and supplies once they hit the beach.
"It's heartbreaking sometimes to hear of the peoples' troubles," continues Komo. "But us local surfers are working hard to keep everybody healthy and fed."
More info about Project Nasi, which began its efforts at the beginning of the pandemic.
Boat operations from Project Nasi have been a challenge, and daily deliveries are becoming harder to manage with dwindling supplies.
"We are just a small operation," says Project Nasi co-founder James Foley, "and it may seem like we are just a drop in the bucket. But it is those drops that eventually fill buckets. We hope any surfer out there that has ever surfed Nusa Lembongan will donate so we can keep our boatlift ops cranking."
Project Nasi contributes 100% of all donations directly to the cause. It's easy to donate, just visit their GoFundMe, or you can use PayPal directly to donate.