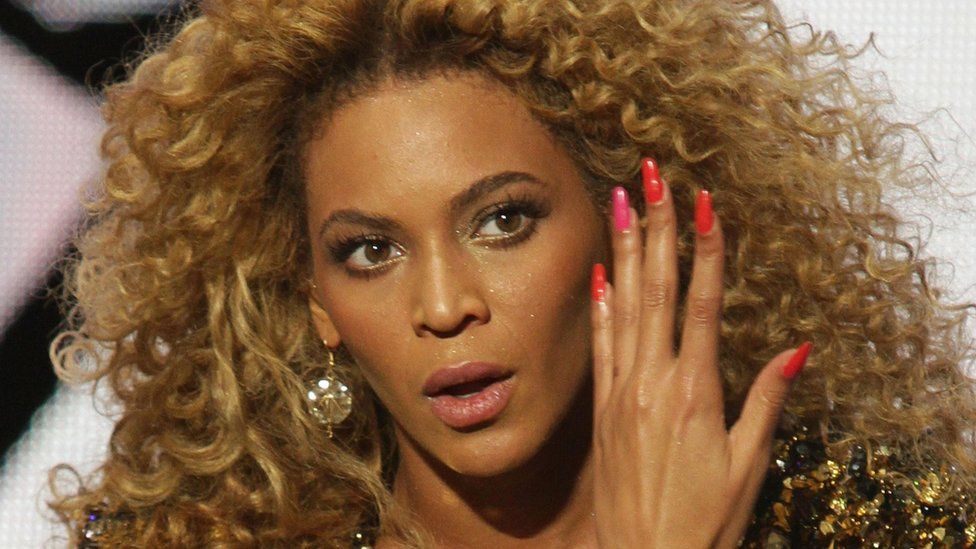 Image source, PA Media
Image caption,
Beyoncé last toured as a solo artist in 2016, and staged a joint tour with her husband Jay-Z in 2018
Beyoncé fans are bracing themselves for the rush to get tickets for her first solo tour for seven years, as the first pre-sale opens for her UK dates.
O2 customers are the first to have access from 10:00 GMT, followed by further pre-sales on Friday and Monday.
Tickets for the pop superstar's five UK stadium shows in Cardiff, Edinburgh, Sunderland and London will then go on general sale on Tuesday.
They are part of a 43-date world tour in support of her Renaissance album.
The shows will kick off in Sweden on 10 May, before landing at Cardiff's Principality Stadium a week later.
She will then visit Edinburgh's Murrayfield on 20 May, Sunderland's Stadium of Light on 23 May and London's Tottenham Hotspur Stadium on 29 and 30 May.
In North America, fans are being asked to register for Ticketmaster's Verified Fan process - which the company says will filter out touts - before ticket pre-sales open on Monday.
Those who have registered will be entered into a "lottery-style process" if demand outstrips the number of available tickets.
Politicians in the US, who are already investigating Ticketmaster over the fumbled sale of Taylor Swift's Eras tour, will be keeping an eagle eye on how the systems cope with Beyoncé's concerts.
She was reportedly paid $24m (£19.4m) for the one-off show, but faced criticism for performing in a country where homosexuality and gender reassignment are outlawed.
Critics said that contradicted the message of her latest album, which explicitly celebrates black and queer dance culture.
Beyoncé conceived the Renaissance album as "a place to dream and to find escape" during the pandemic, layering her songs with multiple samples and references to club music, from Nile Rodgers' Studio 54 disco grooves and Grace Jones' imperious soul, to less-celebrated movements like bounce and dancehall.
Exclaim magazine called it "the sound of a once-in-a-generation superstar performing at her peak", while the Guardian described it as "a breath-taking, maximalist tour de force".
Unusually, Beyoncé has avoided making music videos for the album, meaning the Renaissance tour will be fans' first chance to see her visual interpretation of tracks like Break My Soul, Alien Superstar and Cuff It.
The former Destiny's Child star may reveal further details at this weekend's Grammys, where she is up for nine awards, including album of the year.
The singer previously hinted at plans for a world tour in October, when she raffled tickets to a show during the fifth annual Wearable Art Gala.
Images shared from the auction suggested the "unique" prize, valued at $20,000 (£16,200), included first-class plane tickets, a three-night hotel stay, two concert tickets and a guided backstage tour from Beyoncé's mother.