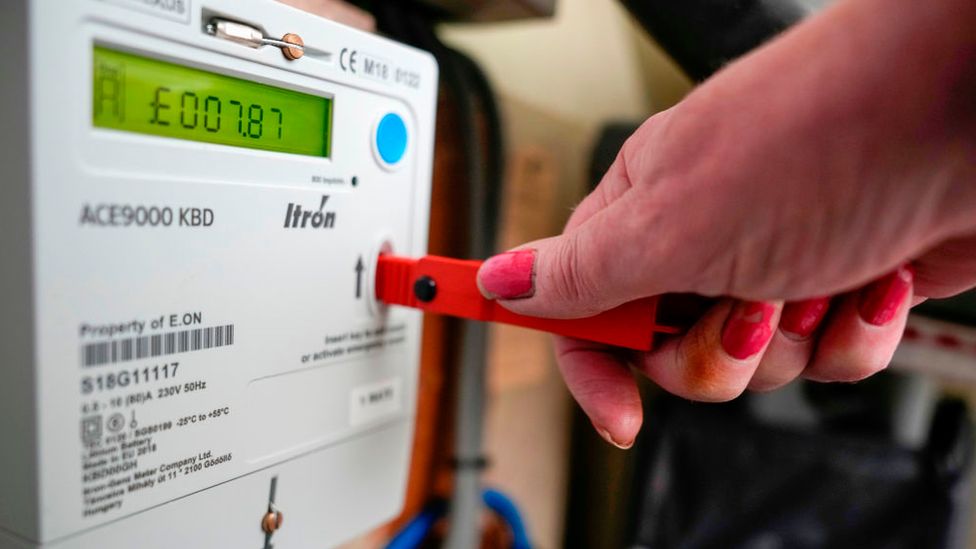 Image source, Getty Images
Three energy firms accounted for the majority of forced prepayment meter installations last year, according to government figures.
British Gas, Scottish Power and Ovo Energy made up 70% of all forced installations, the data showed.
In total, more than 94,000 prepayment meters were forcibly installed in 2022.
Energy Security Secretary Grant Shapps said: "Today's figures give a clear and horrifying picture of just how widespread the forced installation of prepayment meters had become, with last year seeing an average of over 7,500 force-fitted a month.
"Prepayment meters are right for some people, so I do not want to ban them outright, but I do have concerns that companies have not been treating their customers fairly."
The figures from the Department of Energy Security and Net Zero showed that Centrica-owned British Gas installed 25,000 prepayment meters under warrant last year, Scottish Power installed 24,320 and OVO 16,867.
The energy regulator, Ofgem, said earlier this month it was extending the ban on energy companies installing forced prepayment meter installations, which had been due to expire at the end of March.
Ofgem boss Jonathan Brearley said the ban would be lifted "only when and if" firms follow the regulator's new code of practice.