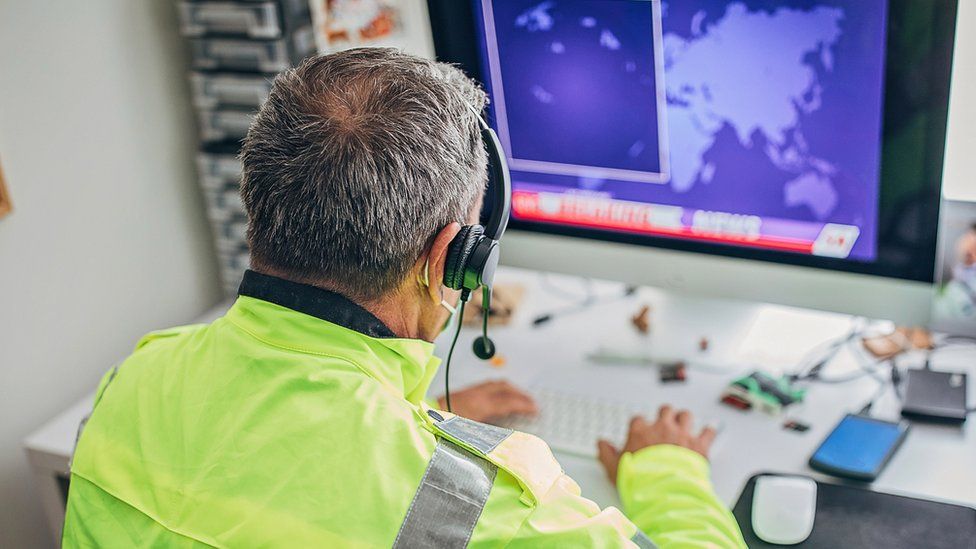 Image source, Getty Images
Hundreds of 999 call centre staff are set to join strike action scheduled for next month, their union has said.
Some 40,000 BT Group workers will strike on 6, 10, 20 and 24 October, said the Communications Workers Union (CWU).
The union said it expected 400 workers employed as 999 emergency call handlers would also take part.
BT said it would "do whatever it takes to protect 999 services" by moving staff to cover emergency calls.
A spokesperson said: "Redeploying our people to the most important priority is a normal part of BT operations."
They added: "We are profoundly disappointed that CWU is prepared to take this reckless course of action, but we respect the right of colleagues to strike."
The CWU said "lives were at risk" because BT was not listening to workers.
In previous strikes the union agreed with BT that 999 call handlers would not strike, to avoid putting pressure on emergency services.
CWU General Secretary Dave Ward said the decision had not been taken lightly, but that BT's management had declined to negotiate with them.
"This dispute is modern Britain in a nutshell: lives are at risk because a company's top brass won't listen to workers," he said.
The BBC has approached the Home Office and Department for Health and Social Care for a comment on the impact on ambulance, police and fire and rescue services.