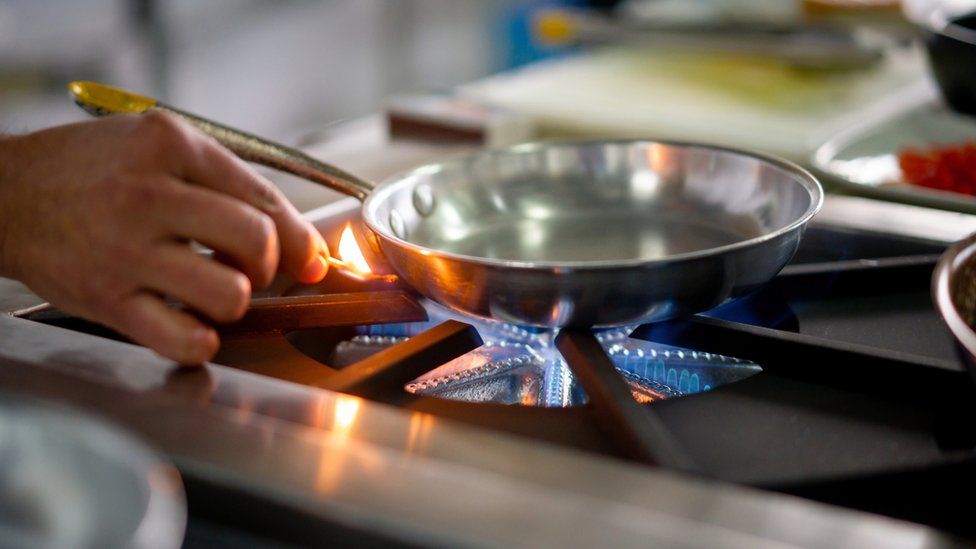 Image source, Getty Images
The government will have to pay more to support households with their energy bills from January, after the regulator increased its energy price cap.
However, it will not affect how much households pay as this has been limited by the government.
Under the Energy Price Guarantee (EPG), the typical household is currently paying £2,500 a year for energy.
But Ofgem said that without government support households would have paid £4,279 from January.
In normal times, the energy price cap would set the maximum amount suppliers can charge households per unit of energy.
But since October it has been superseded by the government's EPG, which is protecting people as energy prices soar in the wake of Russia's invasion of Ukraine.
Under the EPG, suppliers can charge a maximum of 34p per unit for electricity and 10.3p for gas until April, when the rate will go up slightly.
The government is paying the energy firms for a shortfall.
Without the government's intervention, however, consumers would have had to pay 67p per unit for electricity and 17p for gas from January.