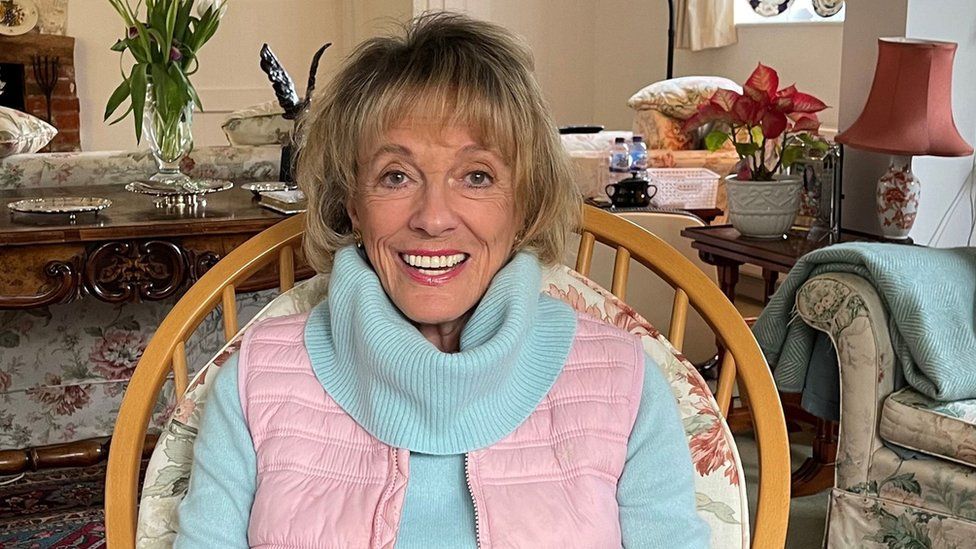 Image source, PA Media
Image caption,
Dame Esther expressed her "profound thanks to everyone who has made my life so joyful."
Dame Esther Rantzen has revealed she has been diagnosed with lung cancer, but said that she feels "optimistic".
In a statement, the 82-year-old broadcaster and charity founder said she was having tests to assess the best treatment for her condition.
Dame Esther became a household name and a pioneer for female journalists during her career at the BBC.
She said the news had prompted her to express "profound thanks to everyone who has made my life so joyful."
In her statement, Dame Esther said she had been given the diagnosis in "the last few weeks" and that the cancer had spread.
She added that she'd decided to reveal her condition "because I would rather you heard the facts from me" and "because I find it difficult to skulk around various hospitals wearing an unconvincing disguise".
Image caption,
Dame Esther with fellow That's Life! presenters Howard Leader, Kevin Devine, and Gavin Campbell in 1993
Dame Esther thanked her family, friends and colleagues, and said she would be unable to answer questions while awaiting the results of tests.
"Thanks to the extraordinary skills of the medical profession there are wonderful new treatments, so I am remaining optimistic," she concluded.
Dame Esther was a presenter on That's Life, a consumer rights programme on the BBC which ran from 1973 to 1994. The series, which featured light-hearted items alongside serious investigations, regularly attracted 20 million viewers.
In 1986 she founded ChildLine, a counselling and support charity for children and young people.
She also helped to set up another charity in 2013, The Silver Line, which helps elderly people in the UK battling loneliness.
She was made a DBE in 2015 for her services to children and older people.