By Ian Youngs
Entertainment & arts reporter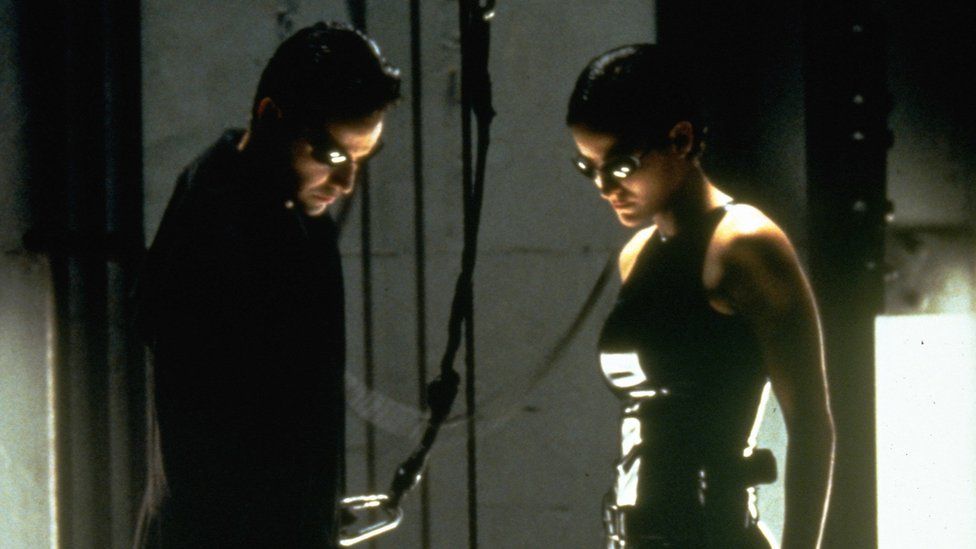 Image source, Getty Images
Image caption,
Keanu Reeves and Carrie-Anne Moss in The Matrix
Director Danny Boyle is to stage a live version of The Matrix, recreating the 1999 film through "dance, music and visual effects".
Boyle is known for films like Slumdog Millionaire and Trainspotting, and the London 2012 Olympic opening ceremony.
He didn't make the seminal Keanu Reeves movie, but is now turning The Matrix's story of simulated reality into a live "large-scale immersive performance".
It will be one of the opening shows at Manchester's £186m Factory arts venue.
The show, titled Free Your Mind, will be staged at the ambitious 7,000-capacity venue in October and November 2023.
"Spectacular visual effects, a cast of professional dancers and hundreds of Manchester participants will recreate some of the film's most iconic scenes, provoking visions of an alternative future," a statement said.
Free Your Mind was the centrepiece of an announcement on Thursday of the opening line-up for the new venue, which has been known as The Factory - after the city's seminal record label - and has now been rechristened Factory International.
It was conceived in 2014 when then-Chancellor George Osborne pledged £78m as a cultural contribution to the Northern Powerhouse.
But the building has been beset by delays and rising budgets, and will have to prove its worth at a time when people and businesses are struggling with rising costs.
Its budget now stands at £186m, with £99m is coming from the government, £51m from Manchester City Council, £7m from the National Lottery and around £5m from private fundraising.
The remaining £24m is still to be found through a five-year commercial fundraising strategy, which will include offering naming rights.
Image source, Pawel Paniczko
Image caption,
The venue, now called Factory International, will open in summer 2023
The venue will provide a permanent home for the Manchester International Festival - its bosses have said it will attract 850,000 people a year to the city and bring in £1.1bn to the economy over a decade.
In a statement, Boyle said: "I'm delighted to be part of Factory International as a starting point for a kind of identity that this extraordinary new building is going to have.
"It's a space that gives you an enormous amount of potential. It's wildly ambitious in terms of its scale. In my lifetime, to see a new space like this open is hugely empowering, and I hope the new generation of artists feel that power."
Free Your Mind is described as a "unique cross-art collaboration of world-leading artists", and Boyle will work with designer Es Devlin, choreographer Kenrick "H2O" Sandy, composer Michael "Mikey J" Asante and writer Sabrina Mahfouz.
It will follow the opening event at Factory International next summer, which will be the "largest-ever immersive environment" by Japanese artist Yayoi Kusama, who is known for her giant colourful spotty creations.