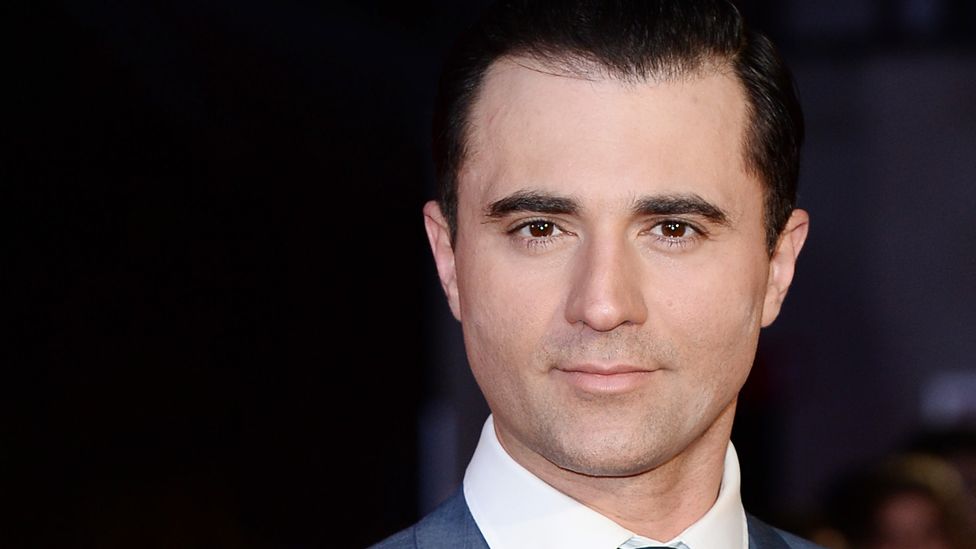 Image source, Getty Images
Singer and actor Darius Campbell Danesh, who rose to fame on ITV talent shows Popstars and Pop Idol two decades ago, has died at the age of 41.
The Scot came third on Pop Idol behind Will Young and Gareth Gates in 2002.
He reached number one in the UK later that year with Colourblind, while his album Dive In reached the top 10.
After his chart breakthrough, he went on to become a West End star, appearing in musicals like Chicago and the Olivier Award-winning Guys and Dolls.
Image source, Getty Images
Image caption,
The five Pop Idol finalists (left to right): Will Young, Zoe Birkett, Darius Danesh, Hayley Evetts and Gareth Gates
He was found dead in his US apartment room, his family announced on Tuesday.
"It is with great sadness that we announce the passing of Darius Campbell Danesh," they said in a statement. "Darius was found unresponsive in bed in his apartment room in Rochester, Minnesota, on August 11 and was pronounced dead in the afternoon by the local medical examiners' office.
"The local police department have confirmed that there were no signs of intent or suspicious circumstances. The cause of his sudden death is unknown at this stage while medical examinations continue.
"We ask that you kindly respect our wishes for privacy at this time whilst we come to terms with the tragic loss of our son and brother."
Image source, Getty Images
Image caption,
With his Chicago co-stars Amra-Faye Wright (left) and America Ferrera in 2011
Campbell Danesh was born in Glasgow in 1980 to a Scottish mother and an Iranian father, and read English Literature and Philosophy at the University of Edinburgh.
But he set his sights on stardom and first attracted attention on Popstars, the groundbreaking 2001 talent show, with his theatrical cover of Britney Spears' Baby One More Time.
Later that year, he resurfaced on follow-up Pop Idol minus the ponytail and beard, and with a new attitude that took him to the last three. The final was watched by more than 13 million people.
After impressing on that show, he turned down a record deal from judge Simon Cowell in order to work with producer Steve Lillywhite, who collaborated with him on Colourblind.
Stage success
Campbell Danesh went on to enjoy four more UK top 10 singles over the next three years - Rushes, Incredible (What I Meant To Say), Kinda Love and Live Twice.
He then forged a successful stage career, appearing as Billy Flynn in two runs of Chicago, once claiming he based his portrayal of the scheming lawyer on Cowell.
"He's the consummate businessman and a wonderful guy and there's a lot of Simon Cowell in Billy Flynn in terms of the way he approaches things, and I recognise that in terms of the character," he said.
He credited Cowell with persuading him to take on the role, opposite Ugly Betty star America Ferrera.
"I'm incredibly grateful for the experiences I've had and all the opportunities that it opened up and to be able to call Simon Cowell a friend and to be able to have dinner with him."
Pop idol to opera star
Campbell Danesh also won the first series of ITV's Popstar To Operastar - which saw eight pop singers train to perform world-famous opera arias in 2010 - beating Bernie Nolan in the final.
The show saw him duet with tenor Rolando Villazón on the song The Impossible Dream and helped him land his first major opera role, as the bullfighter Escamillo in a one-off production of Carmen at London's O2 Arena, the first ever opera at the venue at the time.
In an interview with Hello! magazine the same year, the star revealed he had been in a car crash in Spain, which had left him with a broken neck.
In 2011, he married Canadian actress Natasha Henstridge, but they divorced a few years later.