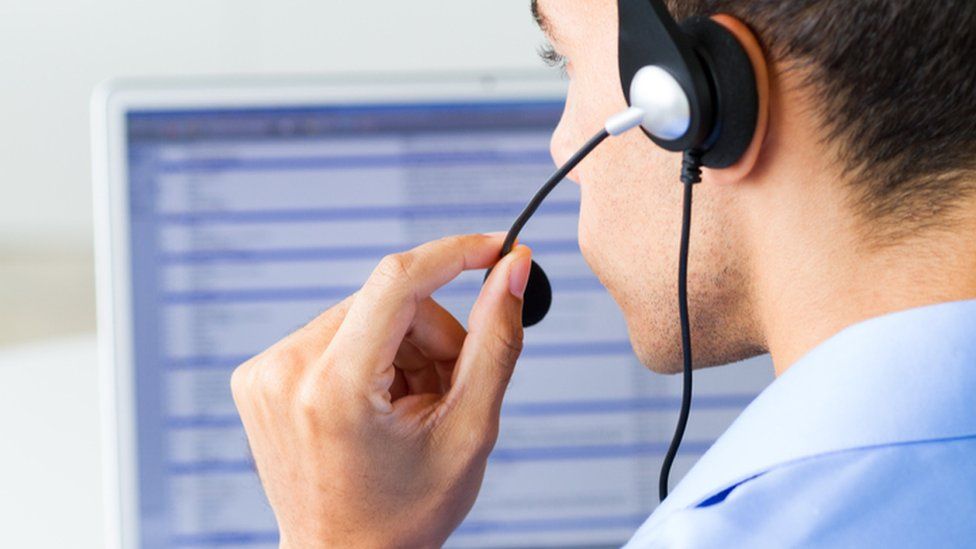 Image source, Getty Images
Staff at call centre company Firstsource Solutions in Northern Ireland have been warned their jobs are at risk.
The Indian-owned firm said it had "commenced a redundancy consultation process" at both its Belfast and Londonderry sites.
It said it was due to the "changing priorities" of one of its clients, the entertainment giant Sky.
"The changing priorities of one of our clients, Sky, means they are making proposals to adjust services currently being delivered across both sites," a Firstsource spokeswoman said.
She added: "Staff impacted have been informed today and, as a responsible employer, we are working closely to support them throughout this process".
Firstsource was, she said, "committed to Northern Ireland at both sites".
It is understood that up to 200 jobs are at risk in Derry.
'Confusion and distress'
SDLP leader Colum Eastwood said he had been in contact with a number of staff at the Derry site.
The redundancy process "is worrying for employees and their families and has caused unwarranted confusion and distress," he said.
"I have contacted the management of Firstsource requesting an urgent meeting to discuss their plans and their continued commitment to workers in Derry," the Foyle MP added.
Foyle Sinn Féin MLA Pádraig Delargy said he was also seeking a meeting with the company's management.
"This has created huge uncertainty for workers and their families today who are worried about what the future holds," he said.
"Firstsource currently employs hundreds of staff across the city, and any job losses at this site will be a blow to the local economy."