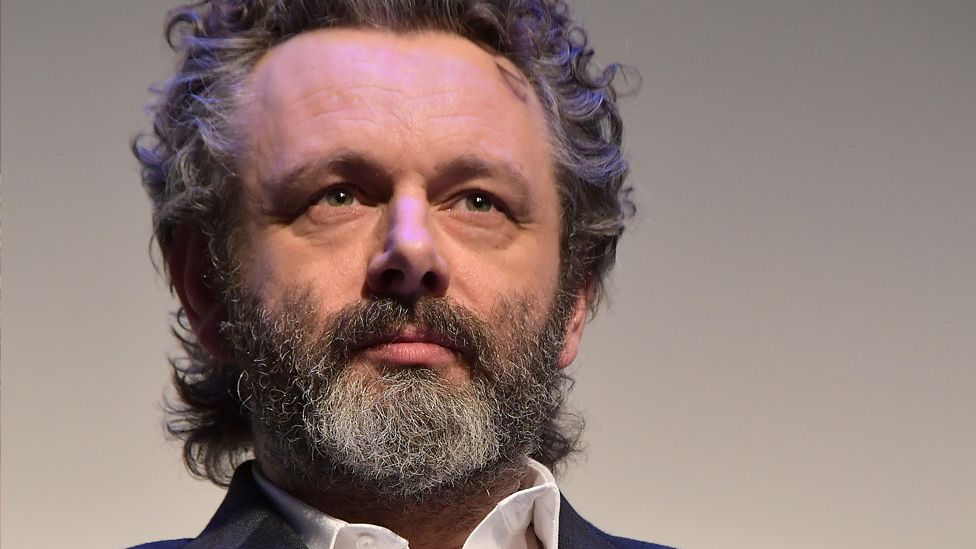 Image source, Getty Images
Image caption,
Michael Sheen spoke about acting ahead of his upcoming role in four-part drama Best Interests
By Erin Sharrocks
BBC News
Actor Michael Sheen has said that he finds non-Welsh actors playing Welsh characters "hard to accept".
Speaking to The Telegraph, the Hollywood star addressed whether actors should play roles they cannot personally identify with.
Some people have pointed out Sheen has played roles such as Edinburgh-born Tony Blair and David Frost from Kent.
However, he said cast and crew of his new drama, Best Interests, made him consider this position.
The actor, who was born in Newport and grew up in Port Talbot, said the fact that several people with disabilities worked on the project, which focuses on a family whose child has cerebral palsy who suffers a life-threatening seizure, was "striking" as he has rarely seen it before.
This made Sheen consider if actors can credibly play roles with identities that are not theirs.
He said: "You know, seeing people playing Welsh characters who are not Welsh, I find, it's very hard for me to accept that."
But, the actor added that this view was not "particularly on a point of principle".
Image source, Getty Images
Image caption,
Upcoming BBC drama featuring Sheen, The Way, is due to be filmed in his hometown of Port Talbot later this year
Similarly, Sheen said he had not seen many actors from "quite privileged backgrounds" be "particularly compelling" when playing characters from working-class backgrounds.
"If you haven't experienced something, you know, the extreme example is, well, if you haven't murdered someone, can you play a murderer?" he said.
Online, however, Twitter users pointed out the actor had played many non-Welsh roles, accusing him of double standards.
This Twitter post cannot be displayed in your browser. Please enable Javascript or try a different browser.View original content on Twitter
The BBC is not responsible for the content of external sites.
Others suggested that there was a conversation to be had on the topic.
This Twitter post cannot be displayed in your browser. Please enable Javascript or try a different browser.View original content on Twitter
The BBC is not responsible for the content of external sites.
Responding to the criticism levelled at him, Sheen wrote on Twitter: "A comment about having heard a lot of dodgy Welsh accents from non-Welsh actors is not the end of the world.
"It's not about principle, it's about being convincing. And the money people not thinking Welsh actors can lead shows a lot of the time."
This conversation is not entirely new. In 2020, This is England star Stephen Graham - born in Kirkby, Lancashire - faced some backlash when playing the role of DCI Taff Jones in true crime series White House Farm.
The drama depicted the real-life story of the White House Farm murders that took place in Essex in 1985, with Graham in the lead role as a Welsh detective.
But his depiction of the police officer's Welsh accent was criticised, with one Twitter user calling it a "cross between Russian and Jamaican".
This Twitter post cannot be displayed in your browser. Please enable Javascript or try a different browser.View original content on Twitter
The BBC is not responsible for the content of external sites.
Actors were not the only non-Welsh roles discussed by Sheen.
He also believed the Prince of Wales title should be retired.
"I think it's ridiculous. It's just silly," he said.
"I see no reason why the title should continue. Certainly not with someone who's not Welsh."
He did add, however, that this was not the "majority view".