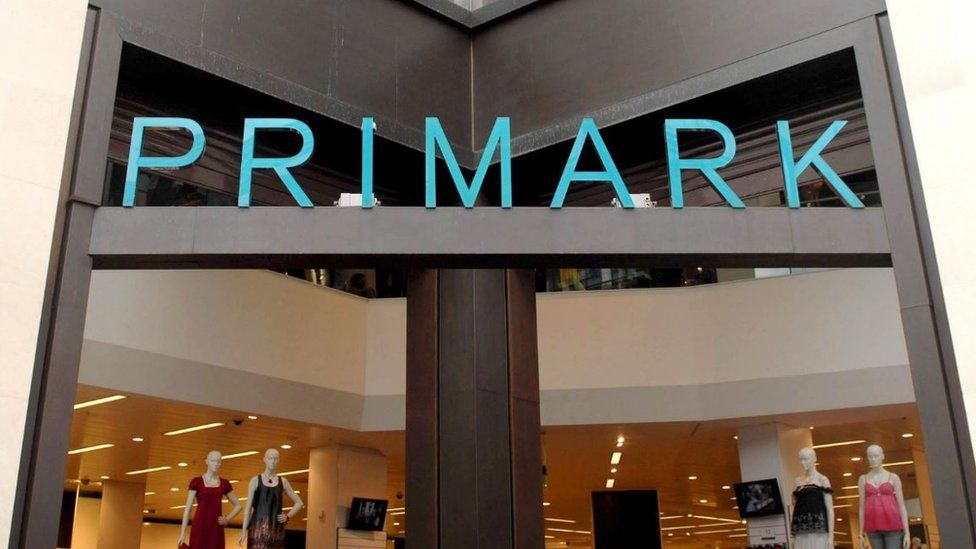 Image source, PA Media
Budget fashion chain Primark has said it will open four new stores in the UK and create 850 jobs.
The retailer is planning to open stores in Bury St Edmunds, Salisbury, Teesside Park and Craigavon.
Under a £140m investment plan, which Primark said showed its "commitment to UK retail", some existing stores will also be refurbished.
The retail sector has been struggling recently, with shoppers' budgets squeezed by the soaring cost of living.
Prices of goods and services are rising at the fastest rate in 41 years, and recent figures showed that retail sales last month remained below pre-pandemic levels.
However, Primark chief executive Paul Marchant said his firm's investment demonstrated it was "playing a part in ensuring that UK retail continues to grow and thrive and give people another reason to visit their local high street".
Primark's expansion plans include refurbishing and upgrading stores in shopping malls, high streets and retail parks.
Earlier this month, Primark launched a trial click-and-collect service at 25 stores in north-west England, Yorkshire and north Wales for children's products only.
However, its website crashed on the opening day of the service.
Until this trial began, the chain had no online sales service. As a result, it lost more than £1bn in sales during the pandemic when its stores had to close.