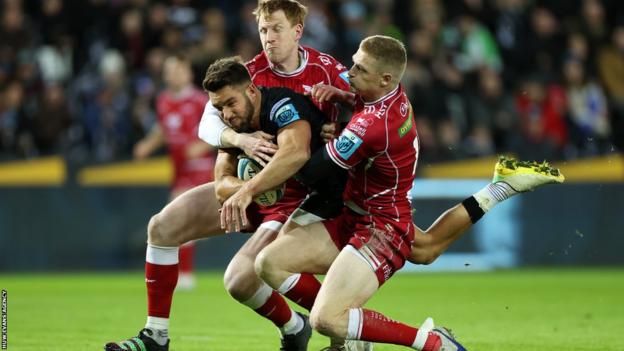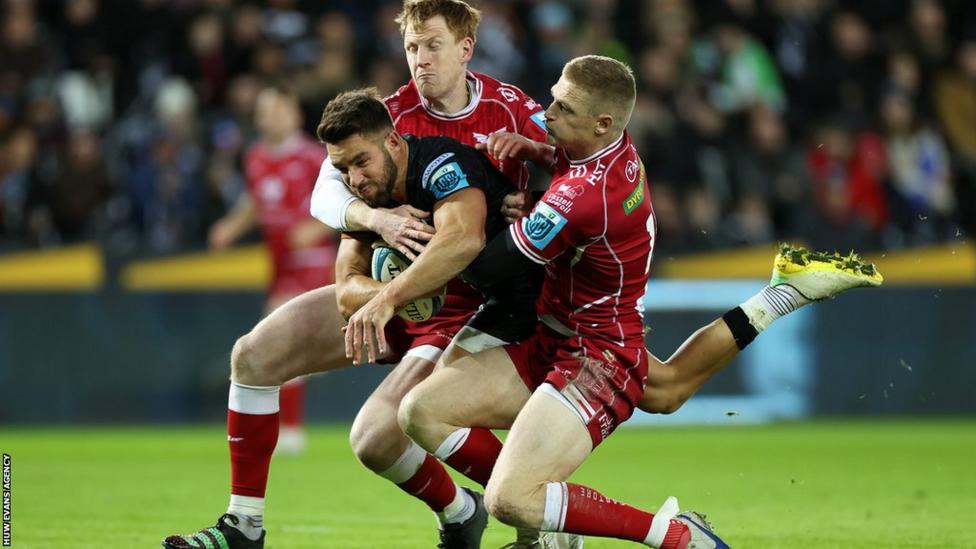 Players out of contract this summer have faced an uncertain future
Welsh rugby's four professional teams have been given the go-ahead to begin contract talks with players.
The Welsh Rugby Union (WRU) says it was part of an agreement reached with Cardiff, Dragons, Ospreys and Scarlets.
Acting chief executive Nigel Walker said all player contracts are likely to be completed by the end of February.
However, the Professional Rugby Board, which represents the professional game in Wales, is yet to agree a long-term financial deal.
That is despite the four professional teams saying they had reached a new six-year framework to resolve the game's financial issues in December 2022.
WRU chief executive Steve Phillips resigned on Sunday, but Walker insisted the change of leadership would not jeopardise ongoing talks over a new financial deal.
The financial uncertainty has meant a freeze on all contract negotiations, despite an estimated 70 regional players seeing their current contracts expire at the end of this season.
Gatland wants 60-cap rule reviewed
Supporters protest over state of the game
No 'guarantee' of four regions
And without full agreement in place, regions remain cautious over the size and value of contracts to offer.
Walker told Scrum V: "The heads of terms were signed weeks ago and we're working towards a long-form agreement.
"An agreement was given to all the regions to start contract negotiations last Tuesday. We're expecting those to go through to the end of February where all contracts will be signed.
"We are making progress. Has it taken longer than it should have? Yes.
"I have enormous sympathy for players, their wives, their girlfriends and all coaches involved in the process."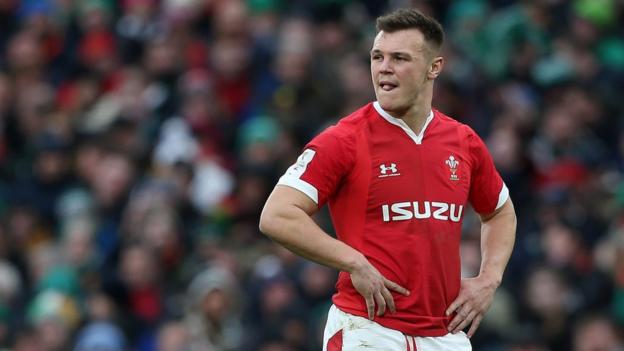 Jarrod Evans says he may be forced to quit Welsh rugby due to the financial deadlock
Walker has taken over as acting chief executive until the WRU appoints a long-term successor to Phillips, who stood down after a BBC Wales Investigates programme raised allegations of misogyny, sexism and racism in Welsh rugby's governing body.
Phillips had previously said he hoped to finalise a deal with the regions next month.
Asked if the change in the WRU's leadership would jeopardise the process, Walker replied: "No".
Cardiff head coach Dai Young has said he believes an agreement is "just around the corner".
However, that has not prevented fears of an exodus of talent from Wales, with players eager to secure their futures past June as clubs in other countries finalise their squads for next season.