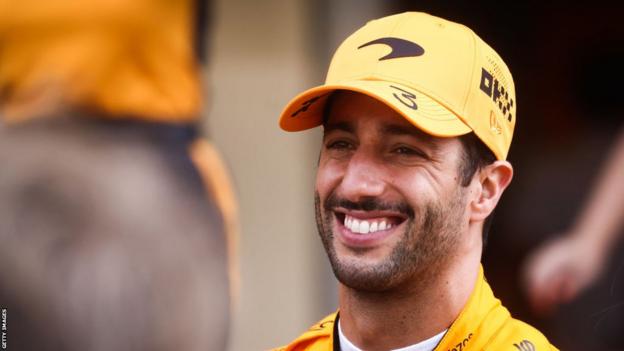 Daniel Ricciardo's McLaren contract was terminated a year early
Daniel Ricciardo has rejoined Red Bull as third driver for the 2023 season.
The 33-year-old Australian had been looking for a way to stay in Formula 1 after his McLaren contract was terminated at the end of the season.
Ricciardo will assist Red Bull with testing and simulation work as well as commercial activities, the team said.
He said he was "truly excited" to be returning to the team for whom he won seven grands prix between 2014 and 2018, before leaving for Renault.
Team principal Christian Horner said: "It is great to bring Daniel back into the Red Bull family. He has enormous talent and such a brilliant character.
"I know the whole family is excited to be welcoming him home.
"In his role as third driver, Daniel will give us a chance to diversify, assisting in the development of the air, aiding the team with his experience and knowledge of what it takes to succeed in F1."
More to follow.


MOTD Top 10 World Cup 2022:
The most controversial moments ranked
From old pick-ups to the fastest car on the planet:
Top Gear tests a full range of vehicles