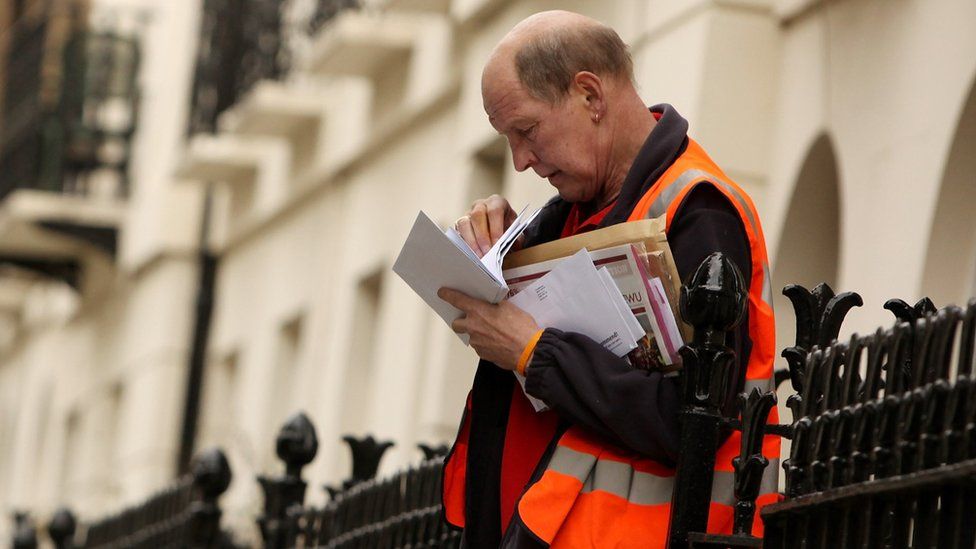 Image source, Getty Images
Workers at Royal Mail voted for further strikes over terms and conditions.
The CWU said its members reject the "erosion of workplace rights", joining other sectors in striking amidst the rising cost of living.
Around 115,000 members have already voted to strike in a separate dispute over pay.
Members of the Communication Workers Union (CWU) at the postal service already plan to strike on 26 and 21 August, and 8 and 9 September.
The CWU's Terry Pullinger said in a statement: "In these times, working people need more security on the job, not less, and we won't be backing down until we secure an acceptable solution for our members."
Members backed strikes by 98.7%, with a turnout of more than 72% - increasing the risk of disruption to postal services.