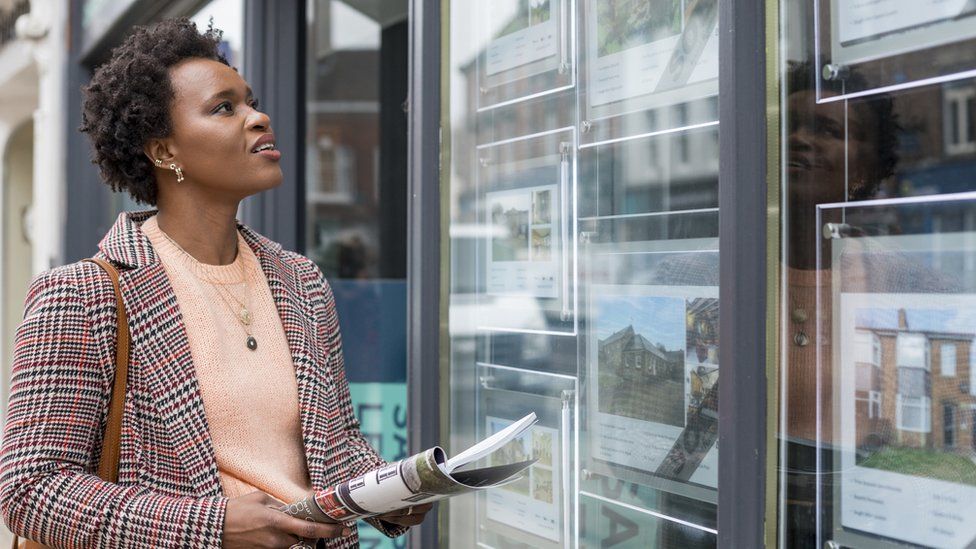 Image source, Getty Images
The government has announced a cut to stamp duty, the tax paid when people buy a property in England and Northern Ireland.
The threshold at which the tax falls due has been raised to £250,000 from its current £125,000 level.
Meanwhile the threshold for first-time buyers has been increased from £300,000 to £425,000.
The changes should remove 200,000 people from having to pay stamp duty, Chancellor Kwasi Kwarteng said.
The reforms mean anyone buying an average-priced house in England - just under £300,000 - will save nearly £5,000.
The chancellor also increased the value of the property on which first-time buyers can claim stamp duty relief from £500,000 to £625,000.
"Home ownership is the most common route for people to own an asset, giving them a stake in the success of our economy and society," Mr Kwarteng told the Commons as he presented his mini-budget.
"This is a permanent cut to stamp duty, effective from today."