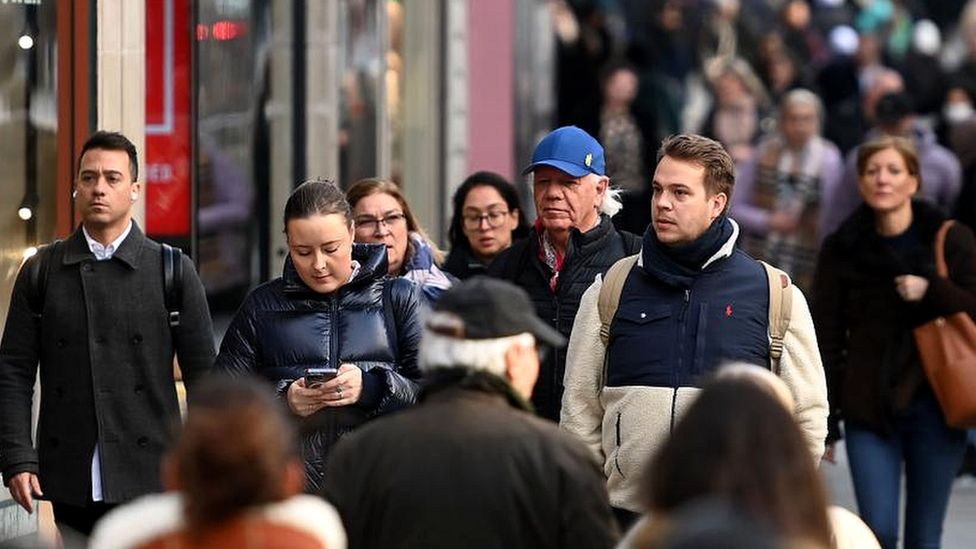 Image source, EPA
The UK is expected to avoid a recession this year, according to the government's independent forecaster.
The prediction from the Office for Budget Responsibility (OBR) came as Chancellor Jeremy Hunt set out the government's growth plans in the Budget.
A recession is usually defined as when the economy shrinks for two three-month periods - or quarters - in a row.
The OBR also said inflation would fall to 2.9% by the end of the year.
More on this story