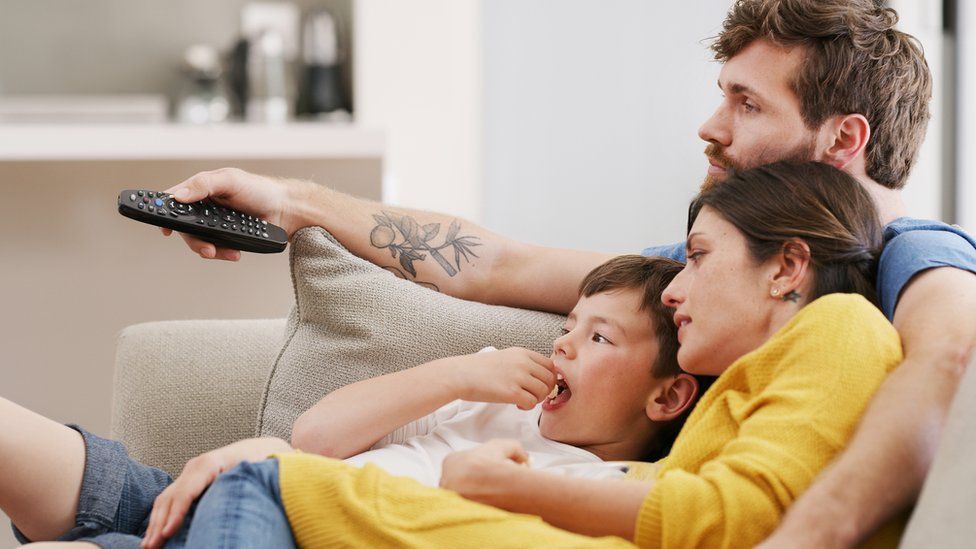 Image source, Getty Images
People cut back on video streaming services in their droves last year as the cost of living rose sharply.
Analysts Kantar said the total number of paid-for video streaming subscriptions in the UK fell by about two million, from 30.5m to 28.5m.
Demand had picked up again at Christmas, Kantar said, but people were "quickly looking to cut back again".
Inflation, the rate at which prices rise, is at its highest level for about 40 years, hitting people's finances.
"Brits love of streaming remains as strong as ever, but the effect of high inflation meant consumers were forced to make difficult choices to balances their finances ," said Dominic Sunnebo , Kantar's global director of entertainment on demand.
"That financial pressure increasingly meant cutting back on video streaming subscriptions, particularly where households often had three or more different services in the same household."