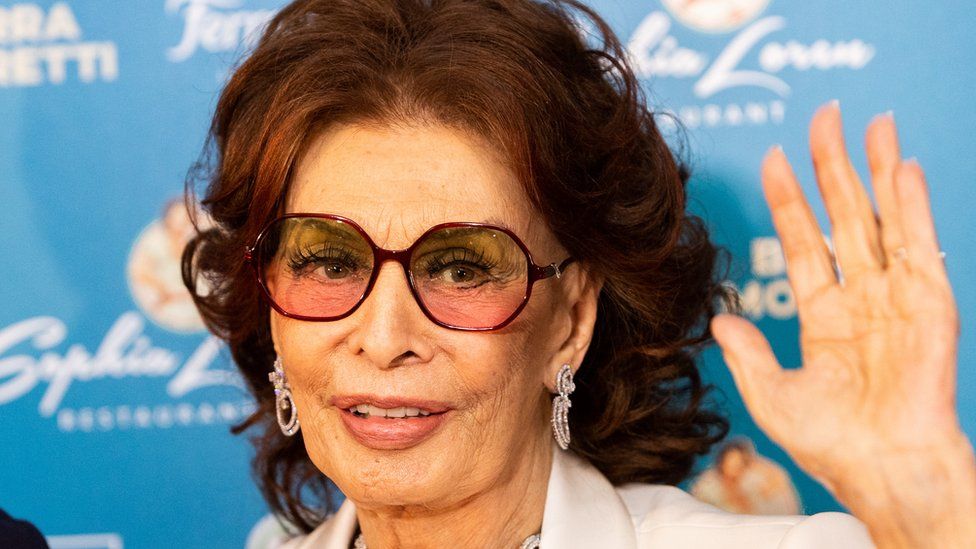 Image source, Getty Images
By Emma Saunders
Entertainment reporter
Oscar-winning actress Sophia Loren has undergone emergency surgery following a fall in her bathroom at her Swiss home.
The 89-year-old sustained several "serious fractures" to different parts of her hip and femur, her agent Andrea Giusti told the PA news agency.
Loren's representative also confirmed both Loren's sons, Carlo and Edoardo Ponti, were at her bedside.
A spokesperson told Reuters the surgery "went well and now she needs to rest and everything will be resolved".
Loren has had a long career, after being born into poverty in Naples. She went on to become a Hollywood star, winning an Oscar in 1962 for Vittorio de Sica's film La Ciociara (Two Women) about a wartime mother's rape.
That win was groundbreaking; it was the first time an actor or actress had won an Academy Award for a role not in the English language.
She also starred opposite Hollywood greats including Marlon Brando, Frank Sinatra and Cary Grant.
In 1990, Loren also won an honorary award at the Oscars, and in 2021, her career was revived with a critically acclaimed performance in The Life Ahead, directed by Loren's son Edoardo.
The star played a Holocaust survivor who forges a bond with a 12-year-old Senegalese immigrant.