Tottenham and Liverpool are both unbeaten so far in the Premier League, but will that still be the case after they meet on Saturday?
"This is going to be a great game, but it's so hard to pick a winner," BBC Sport football expert Chris Sutton said. "Surely Spurs boss Ange Postecoglou can't keep on being the magic man, or can he?
"In the past this match was billed as Harry Kane versus Mohamed Salah but now it feels like there is an armoury of forwards on both sides who could all be match-winners, which makes it a must-watch game."
Sutton is making predictions for all 380 Premier League matches again this season, against a variety of guests.
His opponent for this weekend's fixtures is actor Jazzie Zonzolo, star of new film Sumotherhood.
Sumotherhood is an urban comedy about the adventures of Riko and Kane and their attempts to make money. It is in UK cinemas from 13 October.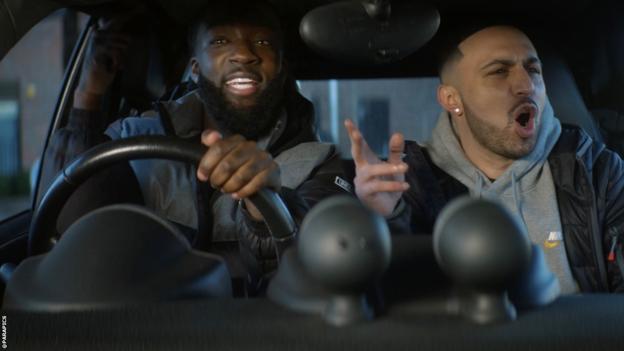 Zonzolo (left) is also a co-writer and producer of Sumotherhood, which is directed by Adam Deacon (right)
Zonzolo and the rest of the film's cast are taking part in a charity football tournament, called the Sumothercup, on 9 October to raise money for Football Beyond Borders.
"I've not played with anyone else on our team yet, so I'm not really not sure how we are going to do," Zonzolo told BBC Sport. "I'm really just hoping for the best.
"I'm not a bad player myself but I don't get on the pitch much any more - I used to play for AFC Wimbledon back in the day before I just stopped football because I wanted to be an actor.
"I'd started out as a striker when I was really young but I ended up playing centre-back or left-back - my heroes were still goalscorers like Thierry Henry and Nicolas Anelka, though.
"Arsenal are my team, and Henry was just amazing. He just made everything look so easy - and he was so cool - it was like he was a superhero, really.
"I was a big fan of Robert Pires too, because it just looked like he always knew what he had to do. We had quite a few players at that time who were just on another level."
Gunners fans had to endure a few lean years before Mikel Arteta built the team that pushed Manchester City so close last season and, speaking of strikers, Zonzolo feels that is the only thing they are missing in their title bid.
"We need a clinical finisher," he added. "If we had a number nine who just scored goals, like Erling Haaland does for City, I really think that could make the difference.
"There's been a bit of talk about Ollie Watkins at Aston Villa and his numbers are really good, but I would 100% take Ivan Toney in January if we could get him then.
"He was banging in the goals for Brentford last season, so you just think how good he would be for us. I'd love to see him in this Arsenal team."
Chris Sutton and Jazzie Zonzolo were speaking to BBC Sport's Chris Bevan.
When?

Result

Sutton

Jazzie

SATURDAY, 30 SEPTEMBER

Aston Villa v Brighton

x-x

2-2

1-2

Bournemouth v Arsenal

x-x

0-1

0-2

Everton v Luton

x-x

2-0

2-0

Man Utd v Crystal Palace

x-x

2-1

0-1

Newcastle v Burnley

x-x

4-0

3-0

West Ham v Sheff Utd

x-x

2-0

2-1

Wolves v Man City

x-x

0-3

0-4

Tottenham v Liverpool

x-x

2-3

0-1

SUNDAY, 1 OCTOBER

Nott'm Forest v Brentford

x-x

1-1

1-2

MONDAY, 2 OCTOBER

Fulham v Chelsea

x-x

1-0

3-1
A correct result (picking a win, draw or defeat) is worth 10 points. The exact score earns 40 points.
Visit your Premier League club's page with all the latest news, analysis and fan views, and sign up for notifications
SUTTON'S PREDICTIONS
All matches kick off at 15:00 BST unless otherwise stated.
SATURDAY, 30 SEPTEMBER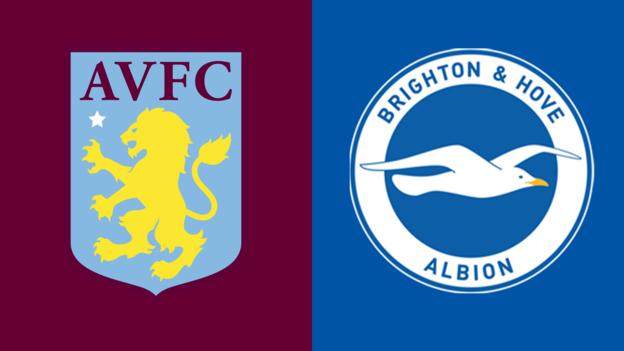 Aston Villa v Brighton (12:30)
This is a difficult one to call because of the way Aston Villa play under Unai Emery. They are always so disciplined.
Villa are at home and the onus is on them to take the game to Brighton, but I don't think that will happen because Emery is a stickler for keeping things tight.
He did the double over the Seagulls last season, and I remember their battling display that saw them win at Amex Stadium soon after he had taken charge.
It will be interesting to see the way Villa go about it this time, but we know what usually happens when teams really go at Brighton and I don't see Emery doing that.
I still think there will be goals, because I am expecting Brighton to take their chances, but Villa are a well-balanced team and they should get something here.
Sutton's prediction: 2-2
Jazzie's prediction: 1-2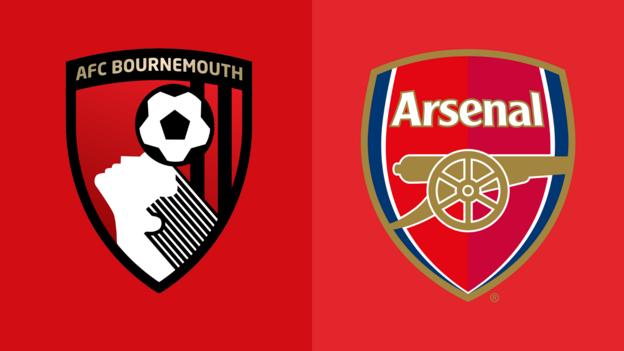 Bournemouth v Arsenal
I am still not convinced by Bournemouth. A new coach has come in, Andoni Iraola, but have they improved from last season under Gary O'Neil? I am not so sure they have.
Arsenal have a few injury concerns at the moment, including Bukayo Saka. Their squad will be stretched for this game but I still think they will find a way through, and squeak a victory.
Sutton's prediction: 0-1
Jazzie's prediction: Arsenal all the way! 0-2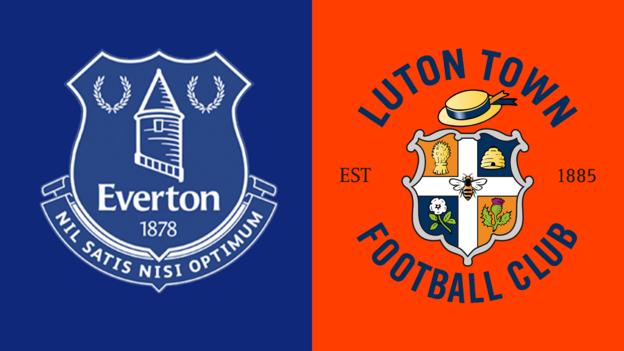 Everton v Luton
It is two wins on the bounce now for Everton and I loved how Sean Dyche approached their Carabao Cup tie with Aston Villa in midweek - he picked a strong team, and he got his reward.
Last weekend's win at Brentford was a huge result for the Toffees to kickstart their season and Dyche wanted to maintain their momentum at Villa - and now that confidence will carry on into this game too.
Luton did things differently with their tie against League One side Exeter - they made 10 changes, and lost.
At least the Hatters are off the mark in the Premier League after picking up a point against Wolves last time out, but their wait for a first win goes on.
I can't see them getting anything at Goodison Park, to be honest. Their gameplan will be to frustrate Everton, but Dyche has options up front now Dominic Calvert-Lewin is fit and in form. He could even play Beto alongside him too.
Sutton's prediction: 2-0
Jazzie's prediction: 2-0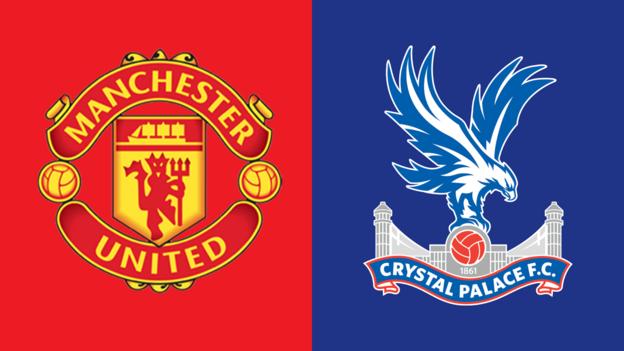 Man Utd v Crystal Palace
Erik ten Hag could breathe a little bit easier after Manchester United's win over Burnley last weekend, which ended a run of three defeats, and it was important they backed it up midweek.
United did that when they comfortably beat Crystal Palace in the Carabao Cup on Tuesday, but the difference when they meet again this time is that both teams will field their strongest line-ups.
We know Palace will set up to be resilient and aim to hit United on the counter-attack, and I am expecting this game to be a lot closer - but United should come out on top again.
Sutton's prediction: 2-1
Jazzie's prediction: I'm going with Palace here. 0-1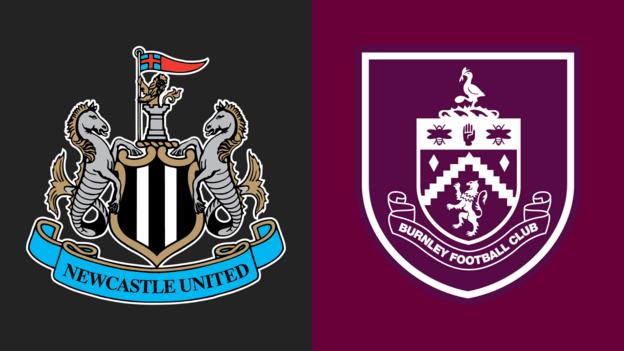 Newcastle v Burnley
Newcastle made a slow start to the season but are up and running now after hitting eight goals against Sheffield United, and they played well in the second half of their Carabao Cup win over Manchester City too.
The injury to Harvey Barnes is a blow and Alexander Isak's fitness is also a concern after he came off against City on Wednesday night, but Eddie Howe's side will still be confident of racking up another good result here, against winless Burnley.
The way the Magpies are playing makes me think this will be a long afternoon for the Clarets, who are always brave going forward but are not finding it easy to score goals in the Premier League. I think Newcastle could swarm them, and get another big win.
Sutton's prediction: 4-0
Jazzie's prediction: Newcastle are definitely winning this. 3-0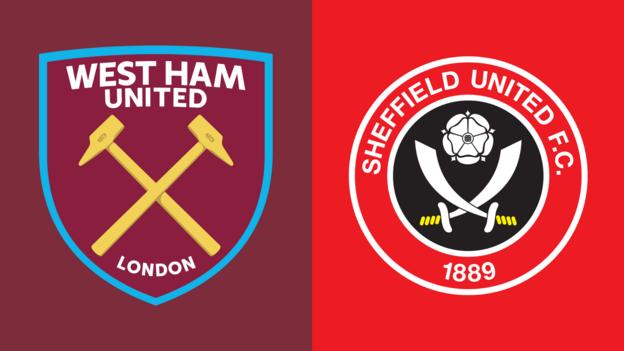 West Ham v Sheff Utd
It is really important for Sheffield United boss Paul Heckingbottom that his side show some sort of response here after they were taken apart by Newcastle last week.
The way the Blades have started the season means Heckingbottom is under pressure. I think that's unfair after he got them promotion, but unfortunately that's the way it is.
I just hope he gets time to turn things around, but everyone will be watching this one to see if they go under again.
I don't think that will happen, because the effort and the attitude will be there, but I am not sure they will have the confidence or the quality to go to London Stadium and get a positive result.
West Ham's approach won't change - we know how David Moyes likes to set his teams up - but the question is how long will the Blades hold out?
They did well last time they were in London, when they sat in against Tottenham, nicked a goal and were only beaten in stoppage time, but it will be hard for them if the Hammers score early.
Sutton's prediction: 2-0
Jazzie's prediction: 2-1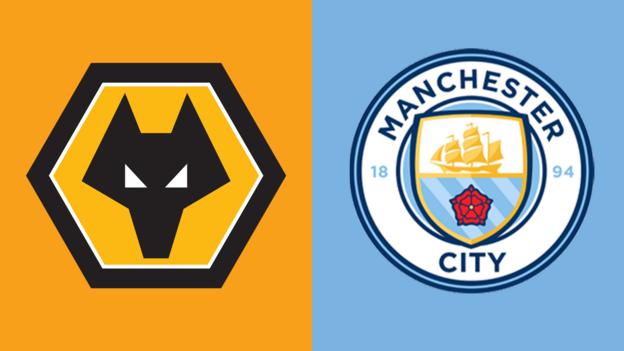 Wolves v Manchester City
Manchester City left Erling Haaland on the bench in their Carabao Cup defeat by Newcastle on Wednesday, but we can safely say he will be back in their side for this game - which is one of the reasons I am expecting them to bounce back.
City are another team who are stretched by injuries and they will also be missing Rodri in the centre of their midfield after his red card against Nottingham Forest last weekend.
It will be interesting to see who plays there instead - it could be Kalvin Phillips, but Pep Guardiola might prefer Matheus Nunes, who has slotted in well since his move from Molineux a few weeks ago.
Wolves kept attacking with 10 men when Nathan Collins was sent off in this game last season, and won't lie down this time either.
But City look so strong going forward when Julian Alvarez and Haaland play together, and it is going to be hard to keep them quiet.
Like Nunes, Jeremy Doku only came on in the second half against Newcastle, so I can see him starting here - which is good news for my Fantasy team - and he will be a real handful too.
Sutton's prediction: 0-3
Jazzie's prediction: I know what I want to happen, but it is very different to what is going to happen. 0-4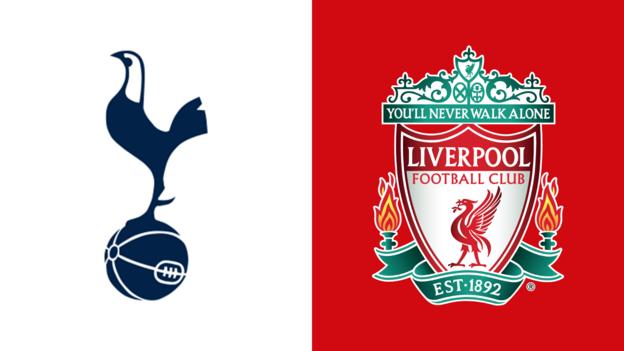 Tottenham v Liverpool (17:30)
You've probably noticed I've always been a fan of Ange Postecoglou, but he has been absolutely phenomenal since he arrived at Spurs.
I love the way he sticks to his guns with the way his teams play. It was the same against Arsenal last weekend, and they will go for it in this game too.
I could make a case for either team to win it, but I just have a feeling Liverpool will snatch it. What I know for certain is that there will be plenty of goals.
Tottenham will definitely cause Liverpool some problems and it's great to see Son Heung-min back on top form, but the same will apply when Jurgen Klopp's side attack, and Reds striker Darwin Nunez looks really dangerous at the moment.
We've already seen Liverpool win at Newcastle with 10 men this season and their forward line is capable of scoring against anyone, even when they are not playing well, and they have got some goals in midfield from Dominik Szoboszlai too.
I remember Mark Chapman claiming on the Monday Night Club a few weeks ago that Szoboszlai's size-seven feet mean he hits the ball with a different trajectory.
If that's the case then it's working, as we saw from his terrific goal against Leicester in the Carabao Cup on Wednesday.
Sutton's prediction: 2-3
Jazzie's prediction: You can probably guess what I think about Tottenham! This will be a close game though. 0-1
SUNDAY, 1 OCTOBER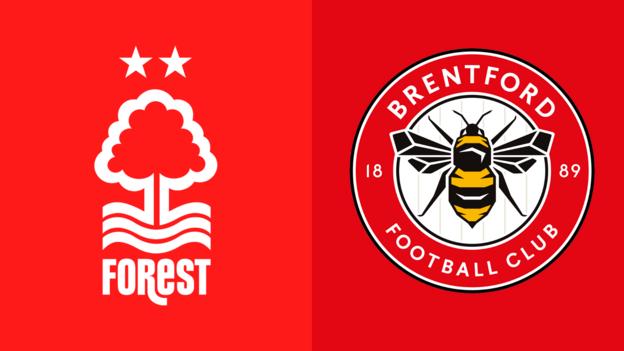 Nottingham Forest v Brentford (14:00)
Brentford really need to bounce back after their poor performance against Everton last weekend. That display was very unlike them, but maybe this is the season where they have a little bit of a dip in form.
Nottingham Forest did well at home last season and are still unbeaten in the league at the City Ground in this campaign too. Even so, they are probably not clinical enough for me to back them here.
This has got all the makings of a 1-1 draw, hasn't it? That's what it smells like to me anyway, so I am sitting on the fence.
Sutton's prediction: 1-1
Jazzie's prediction: I like Brentford and I'd like them to win. I think they can win too. 1-2
MONDAY, 2 OCTOBER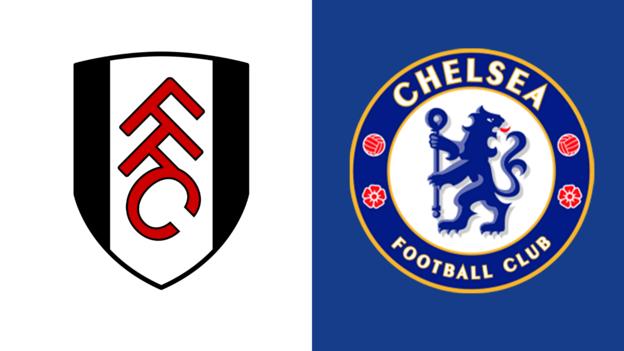 Fulham v Chelsea (20:00)
I've learned my lesson at last - I am not backing Chelsea any more because they have cost me so many prediction points.
The biggest problem for Mauricio Pochettino's side has been taking chances, not creating them, and maybe Nicolas Jackson's goal against Brighton in the Carabao Cup is the start of a run for them in front of goal.
I don't see it though, and I actually fancy Fulham to edge this. Scoring goals hasn't been easy for them either, but one might be enough for them on Monday.
Sutton's prediction: 1-0
Jazzie's prediction: Let's go with Fulham to cause a bit of a shock. 3-1
How did Sutton do last time?
Sutton's wait for another win goes on. He got six correct results from 10 matches in week six, including one exact score - but so did MMA star Fabian Edwards, who also ended up with 90 points.
Anthony Joshua

150

Eddie Hearn

130

Fabian Edwards, Midas the Jagaban, Anish Kumar

90

Chris Sutton
88 (average after six weeks)

David Earl

70

Joe from Nothing But Thieves

60
How did you get on?
Just the five correct predictions this time, with Everton's win at Brentford catching most of you out - only 7% of you saw that coming.
Aston Villa's win at Chelsea was another of the games that you got wrong, but only just. While 36% of you correctly backed Villa, 39% went for a draw.
=1. Chris

6/10

=1. Fabian

6/10

3. You

5/10
*Win, draw, loss prediction based on highest % of vote for each match.
1. Chris

38/59

2. You

36/59

3. Guests

34/59


Our coverage of your Premier League club is bigger and better than ever before -
follow your team and sign up for notifications
in the BBC Sport app to make sure you never miss a moment